Every online business relies on search engine optimization (SEO) to generate revenue through increased sales, leads, and other marketing metrics. Also, SEO is the best way to attract potential customers without spending on ads. So it has great potential to hire an SEO content writer to help navigate the ins and outs of SEO content writing.
Why SEO Matters
Digital marketing is about making your online business visible to users and convincing them to buy your products.

You are putting your best into creating high-quality content, but your efforts will be unsuccessful if no one reads it. Making your presence online requires a lot of strategies that work hand in hand with each other.

One of these strategies is search engine optimization (SEO).
SEO helps businesses appear in organic searches when potential buyers use specific keywords to fulfill their intent.

Here is what the experts say —
1. As per research conducted by Brightedge , 68% of website traffic comes from search engines, and from SEO alone it is 53%.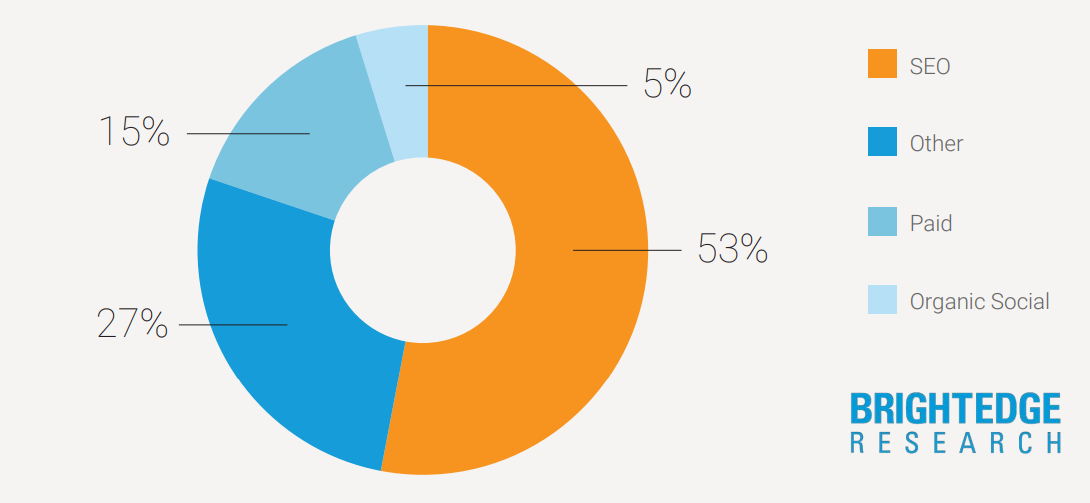 2. Only 0.78% of searchers visit the 2nd page of Google — Backlinko.
3. SEO content writers can create quality content with long-term keywords. Because as per Ahrefs, 69.7% of search queries contain four words or more.
4. Research conducted by Sparktoro, 92.96% of global traffic comes from Google search, Google Images, and Google Maps.
5. A survey by Hubspot reveals that inbound (SEO, blog content, etc.) is the highest quality source of leads for 60% of marketers.
6. Leads that come from SEO have a 16.4% close rate, says Hubspot.
In short, if you want to be found online by potential customers and stay ahead of the competition, you must hire an SEO Content Writer.
"SEO content writer can be your best partner to work with to win more customers without spending much on PPC. "
SEO Content Writer
An SEO content writer has experience identifying the right keywords and optimizing them to attract traffic on search engines.

Your website content needs regular updates to maintain ranking on search engines, and an SEO content writer helps you with that.

If you are considering hiring an SEO content writer, here are seven reasons why it's the best decision you can make for your business.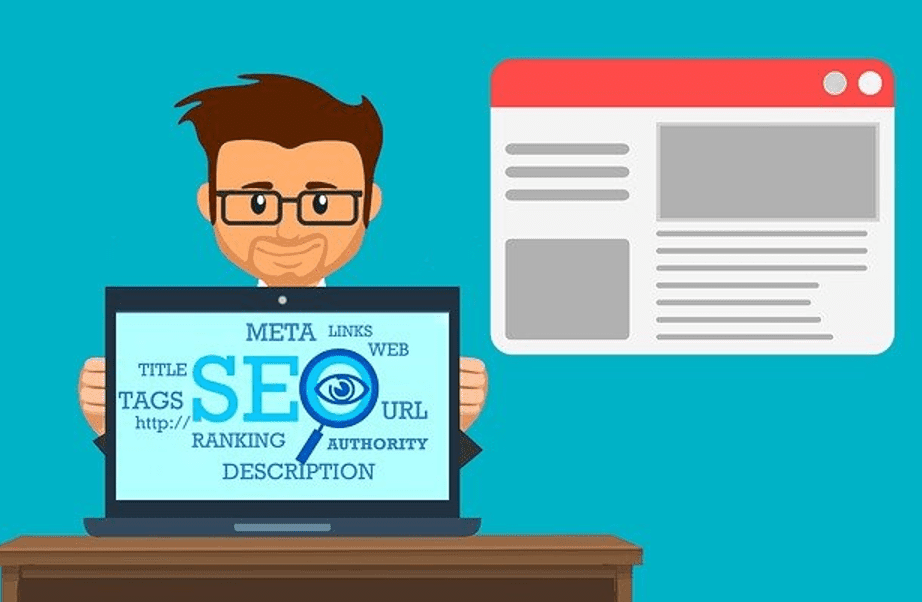 1. To Generate quality Content
The internet has been flooded with low-quality, spun text that can get your site penalized.
When it comes to writing for online audiences, each of your articles must be unique and contain valuable information with no fluff.
Not only does high-quality text drives more traffic, but it also helps establish trust with users. After all, Google isn't going to associate business with spammy or irrelevant sites.
image source
As per Google's Panda Update, thin content, duplicate content, low-quality content, content farming, and content with a high ad ratio will not rank on Google.

Also, your content must be relevant and accessible to your target audience.

An SEO content writer knows all these Google updates and keeps them in mind when creating content for your website/blog.

For example, when you need two articles on a similar topic, an SEO content writer will create two wholly unique but relevant articles while keeping both on-topic.

This way, your website's visitors never have trouble finding what they need from you.

SEO content writers will save you time and give you more control over what kind of content goes up on your site, ensuring that everything stays search engine and user-friendly.

That makes hiring an SEO content writer worth it.
2. To Structure relevant keywords
SEO content writing starts with keyword research. And an SEO writer knows how to incorporate the right keywords in content keeping the content user-friendly.
He knows which keywords to choose, high competition or low competition, per your domain authority and other relevant ranking factors.
Here are some stats from Ahrefs about keywords used by people for Google searches.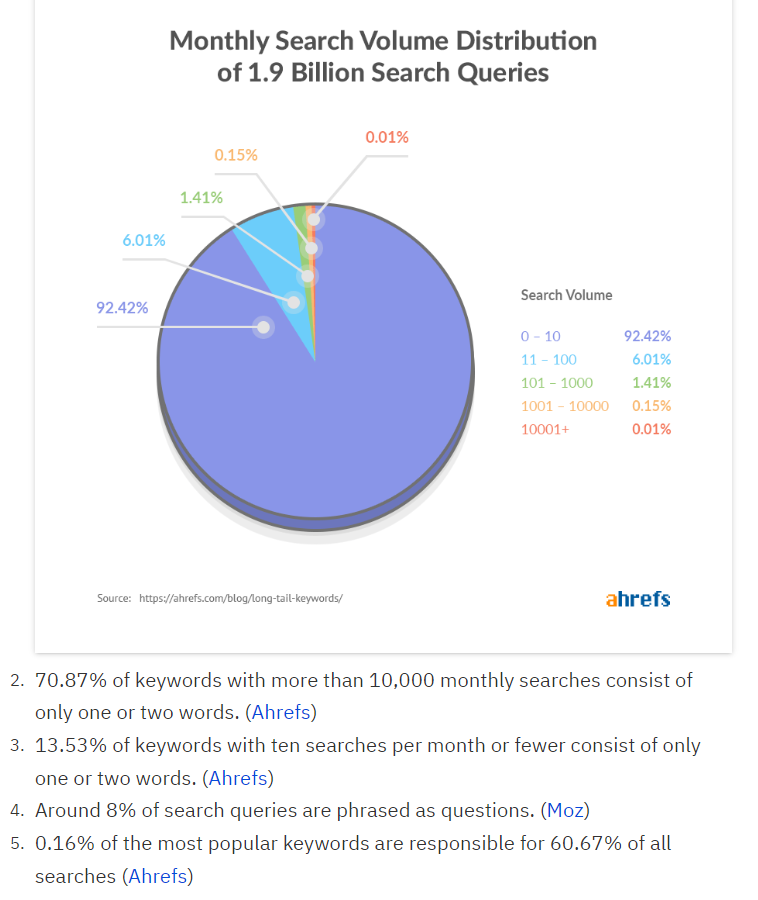 Your SEO writer knows how to find potential keywords using different SEO tools. He can generate content in and around those keywords to ensure your business gets more exposure.
The job of SEO writers is to optimize your website content for both users for search engines. He incorporates relevant keywords effectively in the title, meta description, sub-heading, and throughout the web page/blog post without spoiling the user experience.

Doing so will improve your ranking in search results for keywords with high potential — eventually, it'll increase your website traffic and conversion.
3. To Update And Re-Optimize Your Website Content
Updating your website/blog content based on the changing trend and industry updates is always right. 

An SEO content writer keeps checking if they can update or repurpose existing content on your website for an SEO boost.

Updating existing content on your website can improve your click-through rate when you re-optimize your headline and meta description.

image source

Since Google prioritizes fresh content, it is better to update your existing content to keep the information up-to-date for your target audience.

A good SEO content writer has expertise in various platforms, including different social media channels.

Because Google keeps changing its algorithm, it is essential to keep optimizing and updating existing website content for better SEO.

Your content writer repurposes existing content and writes new pieces of content per the Google updates. It is vital to re-write and update your website content as per the latest and updated SEO techniques.
"To stay on top, it is important to keep optimizing website content as per the search engine's updates and ongoing market trends."
SEO content writer ensures that your on-page SEO doesn't impact when updating your old content.
4. To write with a consistent tone and Unique Brand Voice
Your readers will start identifying your unique brand voice in your content. And, if you write your content in a different tone, your readers will think it's not your content. In that case, they'll stop engaging with your brand.

So, it is important to publish content in a consistent tone that reflects your unique brand voice.
"Tone of voice reflects your brand personality, helps you connect with your audience, and makes you different from the rest." — SEMRush.
An SEO content writer takes care of your unique brand voice and keeps the writing tone consistent. He knows how to create compelling content that converts, performs well on search engines, and resonates with the audience.
5. Attention-Grabbing Headline And Intriguing Hook
A good headline can be worth thousands of dollars. If the headline of your content is written well and grabs readers' attention, your click-through rate will be higher.

The headline is the first impression of your content reading, and readers decide to read the rest of your article or go elsewhere.
In addition to ranking your pages higher in organic searches, a professional SEO content writer can write compelling headlines.

A headline should immediately tell your users what they are going to get by clicking on your headline.  As per the Digital Doughnut, "Your content will not get attention if your headline misses the mark."
SEO content writer understands the importance of the headline. He generates attention-grabbing and click-worthy headlines with an intriguing hook.

Also, your content writer creates the rest of the content engaging with beautiful storytelling and connects it with the essence of the headline.

This way, readers trust your brand even more and don't feel cheated.
6. Writing Different Forms Of Content To Achieve Your Business Goal
To increase organic traffic for your online business, you need different forms of content for different sections of your website.

It mainly includes website copy, blog/article, product/service descriptions, brand story, vision, mission statement, leads magnets, calls to action, and FAQs.
That's where a highly trained and experienced SEO content writer comes in handy.
You need different forms of content to make your website user-friendly and search engines friendly.

SEO content writer knows what to write and how to optimize it with relevant keywords when creating top-notch, engaging content.

So, when sharing your business information with others, think about how an SEO content writer can help.

Especially, time is most important — You don't want to spend so much time trying it on your own or hiring a writer who doesn't know much about content marketing and SEO.
7. Understanding Your Content Needs And Deadline
When it comes to deadlines, there's no room for surprises. Be specific about timing when you hire an SEO content writer so they know what you expect from them and when.

An SEO content writer knows how much time each project needs.

Your SEO content writer is likely extremely familiar with word processors, research engines, and other productivity software that help them do their job faster and more effectively than many non-specialists.
Is hiring an SEO Content Writer Worth It?
Yes! Hiring a content writer may seem costly initially, but you'll miss a lot when making your brand presence online if you don't do it.

An expert SEO content writer gets results fast without spending much money time.

Well,

Now you know that SEO content writing is a critical part of your online business success.

Because highly written and optimized content for search engines and users will improve your website ranking.
Are you ready?
Get a free quote from a freelance writer or content writing agency today. Discussing your content need with an expert will help whether or not hiring a content writer would be worth it.

Use these three questions as a test:
Are you looking to provide helpful, valuable information through multiple digital platforms?




Do you want people to comment and interact with one another throughout your content?



Do you want people to share often stories published on your website or social media handles?
If so, you could benefit from working with an SEO content writer.

Get a free quote today and hire your content writer for your online success. Here is the link to reach out to your SEO content writer.